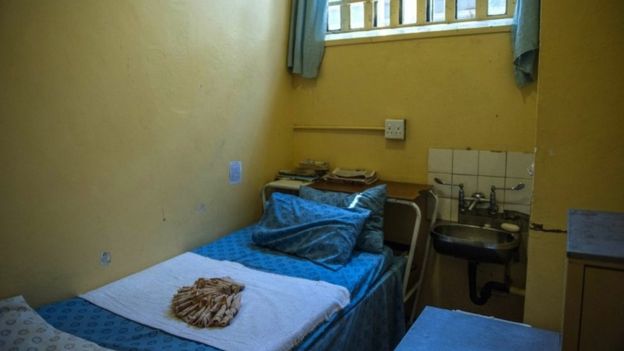 Image copyright
Image caption
South Africa's Supreme Court of Appeal ruled that the lower court did not correctly apply the rule of dolus eventualis – whether Pistorius knew that a death would be a likely result of his actions.
The minimum sentence for murder is 15 years but judges can apply some discretion.
South African law does not make provision for someone to be placed under house arrest for more than five years, so Pistorius will be going back to prison, reports the BBC's Pumza Fihlani in Johannesburg.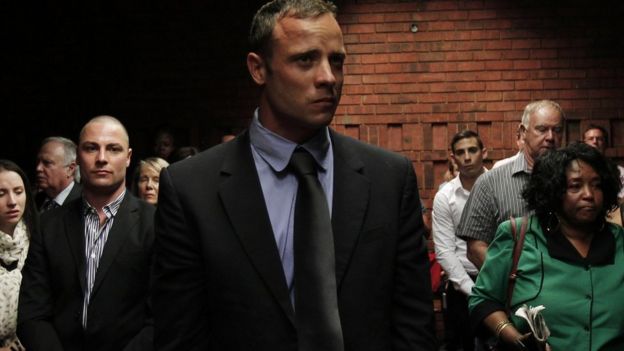 Image copyright
Reuters
Image caption
Reading the ruling reached by a panel of five judges, Justice Lorimer Leach said that having armed himself with a high-calibre weapon, Pistorius must have foreseen that whoever was behind the door might die.
Pistorius always maintained that he believed that there was an intruder in the house but the judge said that the identity of the person behind the door was irrelevant.
Justice Leach compared it to someone setting off a bomb in a public place not knowing who the victims might be.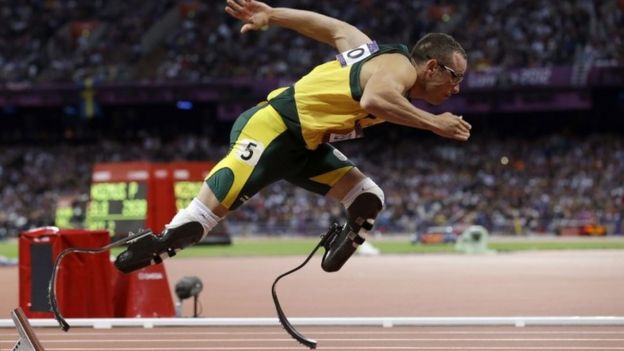 Image copyrightAPImage captionPistorius competed in both the Olympics and Paralympics in London in 2012Ms Steenkamp's mother, June, was present but Pistorius did not attend the hearing in Bloemfontein.
The double amputee was released from prison on 19 October. Under South African law, he was eligible for release under "correctional supervision", having served a sixth of his sentence.
Pistorius can challenge the ruling in the constitutional court but only if his lawyers can argue that his constitutional rights have been violated.
Legal expert Mannie Witz told the BBC that there do not appear to be any grounds for such an appeal.